February 5, 2012
Book Signing and Winter 2012 Classes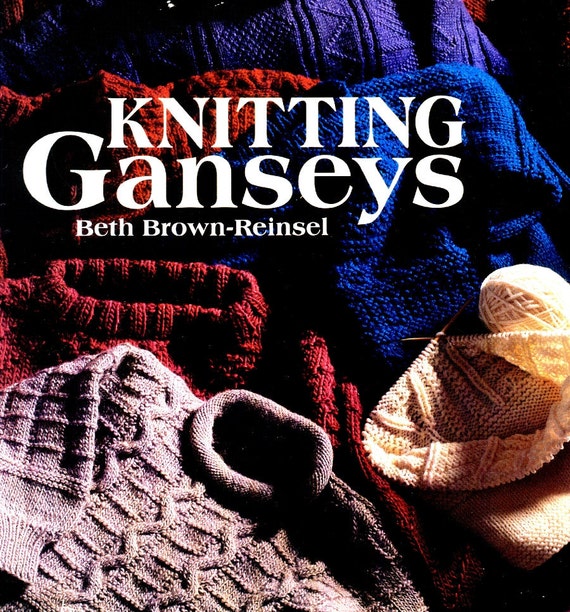 Don't Forget! This Friday, February 10, is the Book Signing with Beth Brown Reinsel!
On Friday, February 10, from 7-9pm, Beth Brown-Reinsel, author of Knitting Ganseys, will be here to sign copies of her book. If you do not have a copy, she will have copies of her books, DVDs, and patterns for sale. Beth is going to be in town to teach for the Dallas Handknitter's Guild's 20th anniversary and we are THRILLED she will be making a stop here at Knitting Fairy as well. Don't miss this chance to come and meet her!
Its also not too late to sign up for Winter 2012 Classes!
Tunisian Crochet (Due to popular demand, a Second Class has been added for March 3)
Saturday March 3, 2012 10am – 1pm $25/person plus materials
Is it crochet? Is it knit? Well it's a little of both. Tunisians Crochet can produce beautiful and sturdy items that look knitted or woven but created with the ease of crochet. In this class you will make a Tunisian Sampler scarf using the basic Tunisian stitches. So come and have some fun by adding Tunisian Crochet to your repertoire.
Instructor: Molly Andries
Intro to Intarsia
March 3, 2012 1-4pm $25/person (includes yarn!)
Learn to knit in pictures! Make a flower washcloth to learn the techniques of Intarsia and duplicate stitch in this one day class.
Instructor: Jean Knapp
Knit Smarter
March 10, 2012 10am – 2pm (1 hour break for lunch) $30/person
Do knitting patterns baffle you or leave you with a headache? Alissa will talk you through reading the most convoluted of designs. Sample patterns will be provided for use in class, feel free to bring any questions or problem patterns with you and together we will learn how to make sense of the senseless and give you the skills you need to knit the pattern of your dreams!
Instructor: Alissa Barton
Tackle Blocking
March 17, 2012 10am – 2pm (1 hour break for lunch) $30/person
Tired of unfinished projects or paying someone to do your dirty work? Alissa will show you how to properly wash and block your knitted and crocheted garments to best effect.
Instructor: Alissa Barton